Tribes Beer Company Names Matthew Voelker Head Brewer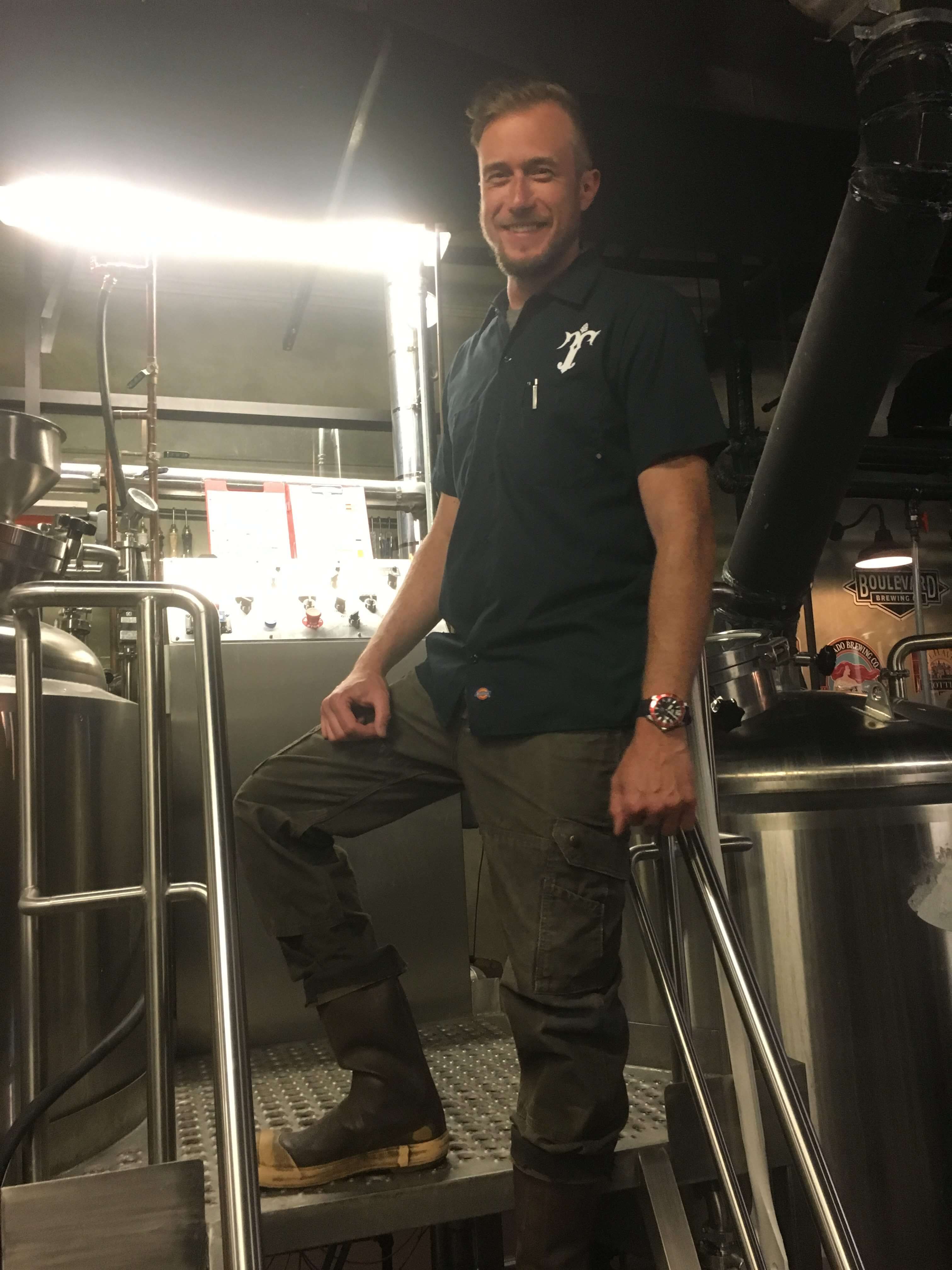 Tribes Beer Company, a premier craft brewery and bar with locations in Tinley Park and Mokena, Illinois, welcomes Matthew Voelker as head brewer.  Voelker comes to the company with a combined six years' brewing experience from local craft brewers Argus Brewing and Revolution Brewing.
"We are lucky to gain a talented, dedicated brewer such as Matt," Niall Freyne, owner of Tribes Beer Company. "With his background in innovation, Matt is already bringing his creativity and vision to Tribes' beer while maintaining the delicious flavor profiles our fans love."
Matt Voelker graduated from Northern Illinois University in 2008. He got his start in brewing at Chicago's Argus Brewery in 2011. After three years with the company, he moved to Revolution Brewing and served as pub brewer. During his time with Revolution, the pub was awarded medals at the 2014, 2015, and 2016 Festival of Barrel Aged Beers and awarded medals at the 2015 World Beer Cup.
"I'm enjoying bringing my style and approach to Tribes beer," says head brewer Matt Voelker. "It is rare that you get to work with someone with a vision as clear and as strong as Niall's. I am drawing on my experience and making small adjustments to Tribes' brewing process which is already bringing small, but noticeable improvements. My goal is that it will be everything you love about Tribes Beer Company and more."
In 2015, Tribes grew from a two-location alehouse to brewing its own beer. Within six months of releasing its first beer—doubled its capacity to meet demand. With over 100 taps between both locations, they offer the finest and rarest beer in the industry.  A designated 15 tap handles hold the classic, hop forward beer styles brewed on-site at Tribes Beer Company. Recently, the operation expanded, giving Chicagoland beer bars access to Tribes Beer Company on draft.
Since his recent start as head brewer, Matt has created several delicious and unique brews for Tribes. Some of his notable brews include: Tipsy Gypsy Brown Ale (7% ABV)- an American- style brown ale that has a lighter body and some nice sweetness and hop notes from dry hopping , Not My Circus (8.25%)- a Belgian-Style Dubbel with a fruity aroma and notes of raisin, freshly baked bread, and a floral spiciness, and Sunshine and Sapphire Saison (6.25% ABV)-a saison brewed using Jasmine rice and grapefruit peel that provides a crisp citrus flavor followed by a bubble-gummy yeast profile, and a balanced spicy finish. He has also created Tribes and Tribulations (5% ABV)- a sessionable Pale Ale that has a slightly citrusy and piney aroma with moderate sweetness. It's clear that Matt has already added to the delicious and evolving roster of Tribes Beer Company brews!
For more information, visit the website or follow Tribes Beer Company on Facebook and on Twitter at and @TribesBeerCo.