Dollop Diner Launches Family Night for 2018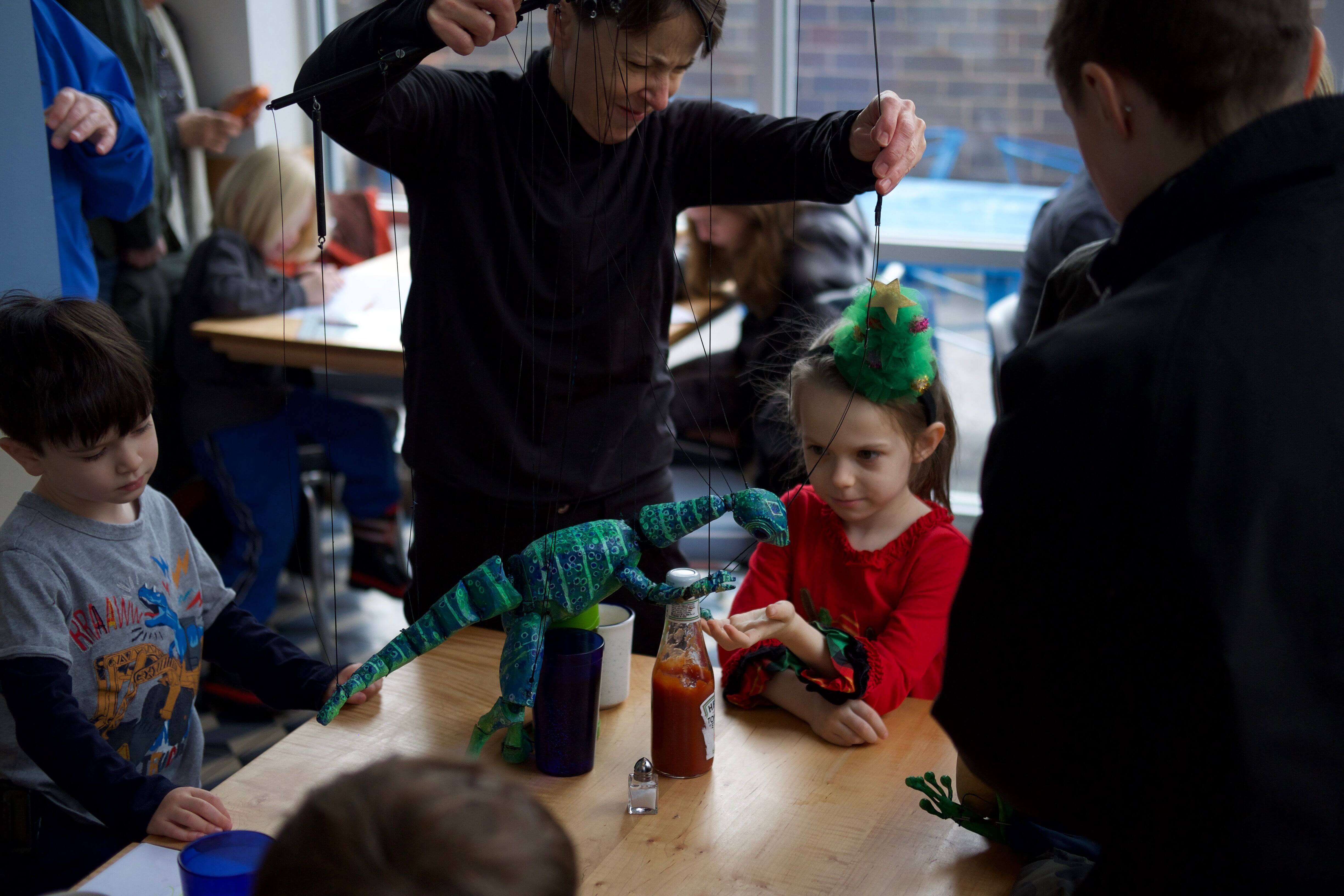 Dollop Diner is an Andersonville gem from the team behind Dollop Coffee Company. Lead by Chef Keith Kreuser, Dollop Dinner pleases patrons with its elevated diner fare, housemade donuts, craft cocktails and craft beer plus delicious coffee.  Starting Wednesdays in 2018, Dollop Diner is launching Dollop Diner's Family Night, where kids can eat free and enjoy monthly family friendly entertainment!
So what is Dollop Diner's Family Night? Starting in January, Dollop Diner kicks off a weekly evening in which kids eat free every Wednesday (with the purchase of one adult-sized meal). This is a great opportunity to skip cooking and take the kids out for a yummy meal without breaking the bank!
As if kids eating free weren't amazing enough, on the third Wednesday of every month, the Jabberwocky Marionettes will join the fun with table-side puppet shows and more! The first Jabberwocky Marionette family nights are January 17, February 21, and March 21!
We're so excited that Dollop Diner has launched Family Night and hope you take advantage of this delicious family- friendly fun!  For more information, check out Dollop Diner's website , visit the Facebook page or follow @DollopCoffeeCo on Twitter.