The Northman Opens Sidewalk Café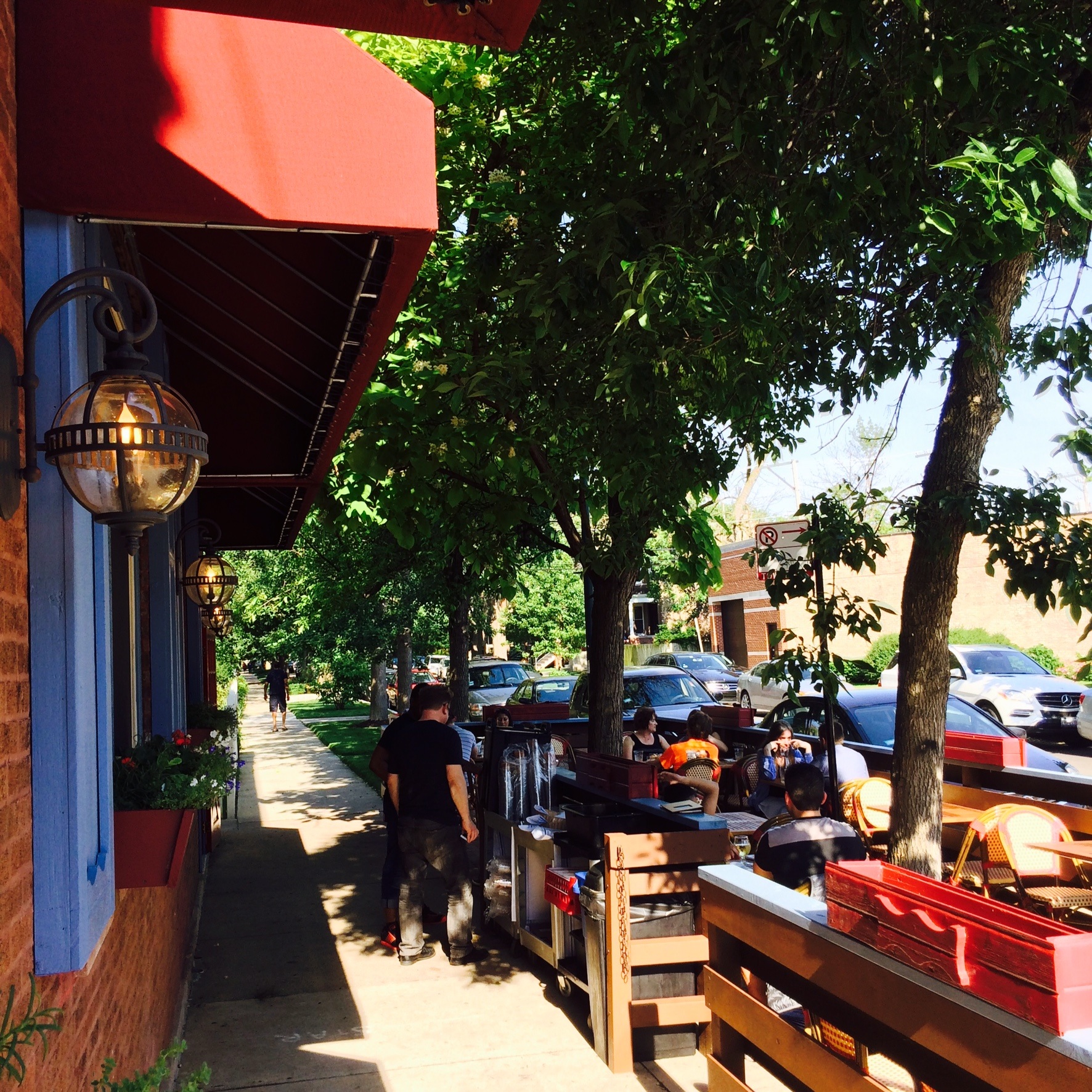 The Northman, Chicago's first pub and bistro dedicated to cider, has recently opened its sidewalk café! Located on the sidewalk of Lincoln Ave., cider-lovers can enjoy a perfect summer lunch under the sun or a relaxing evening in the heart of the bustling Lincoln Square neighborhood.
The cider pub & bistro recently launched lunch service, giving guests the opportunity to dine and sip on ciders from around the world during the day—and now, on the beautiful sidewalk patio! The menu, focused on lighter fare, is perfect for pairing alongside a cold glass of cider and consists of soups, salads and sandwiches. Normandy Style French Onion, Kale & Arugula Salad, The Melt and House Falafel Wrap are all stand-outs from the lunch menu, as well as the Maple Glazed Cider Donuts, a quickly-established favorite from The Northman's kitchen. Lunch is served Tuesday-Sunday from 11:30 a.m.-2 p.m., with a limited nosh program, "Cheese and Nibs," available from 2-4 p.m. until dinner service begins at 4 p.m.
The Sidewalk Café hours are:
Monday: 4-10 p.m.
Tuesday-Thursday & Sunday: 11:30 a.m.-2 p.m.
Friday & Saturday: 11:30 a.m.-11 p.m.
The Northman
4337 N. Lincoln Ave.
Chicago, IL 60618