Dollop Coffee Company to Open Two New Community-Driven Cafes this Spring
Dollop Coffee Company, owner Dan Weiss's Chicago-born neighborhood café with multiple locations throughout the city, will open two new cafés this spring at Wells and Erie and in the South Loop. Dollop's new locations will continue providing delicious coffee and pastries to Chicagoans with a community feel.
"For me, one of the most exciting things about the coffee business and the growth of Dollop has been the evolution of the use and service we provide to people," says Dan Weiss, owner of Dollop Coffee Company. "It started as just a little spot in Uptown that served Metropolis coffee and snacks. Now, we're opening cafés with draft cocktail programs in 400+ unit residential high rises in River North and serving a breakfast sandwich inspired by our Andersonville Dollop Diner. We're that same neighborhood spot. The main difference is that now we can access ideas and really execute them with confidence."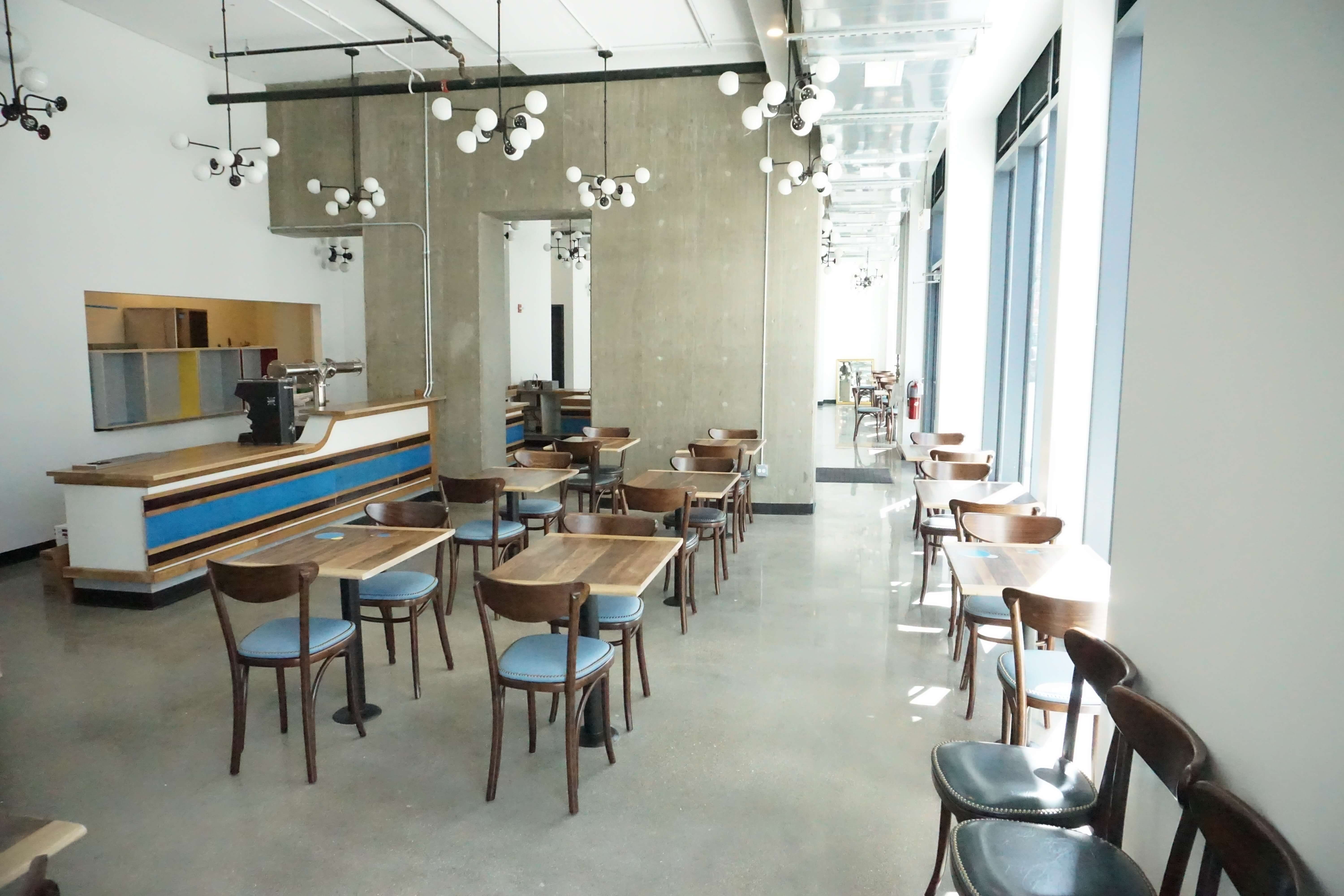 River North, 643 N. Wells St. (opening April 3)
Dollop's new Wells café, located at 643 N. Wells St., will be one of its largest locations with approximately 2,800 square feet. The new café will feature Dollop's ever-popular coffee and house-made pastry program, lunch, plus made-to-order Dollop Diner-inspired breakfast sandwiches and waffles. Cocktails on draft, local beer, wine, an evening snack menu and happy hour specials will also set this café apart and help make it a fixture in this River North neighborhood. For the coffee enthusiast: Dollop's Wells St. café will utilize the cool new Poursteady automated pour-over coffee machines.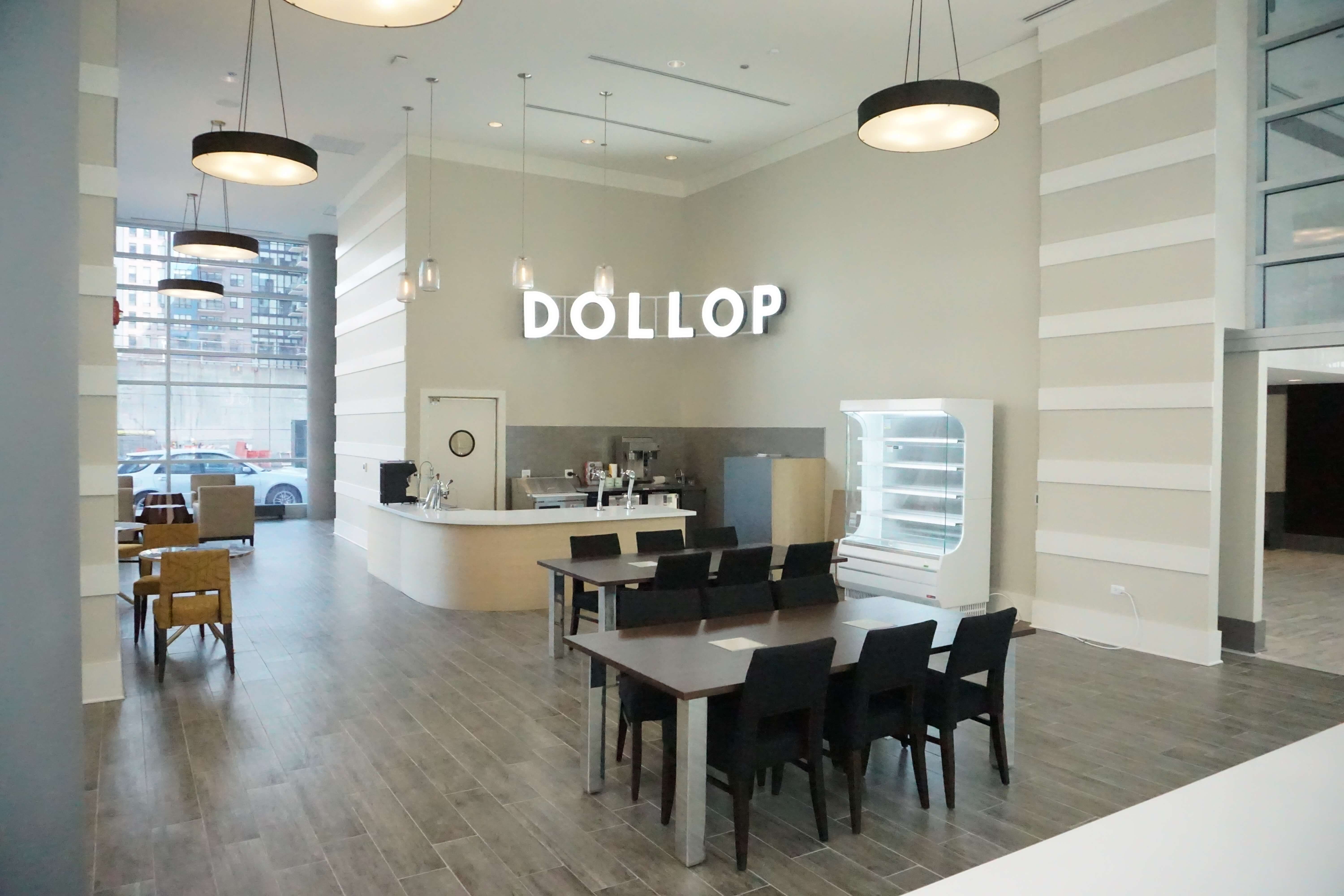 South Loop, 801 S. Financial Pl. (opening late April/early May)
The new South Loop café, located at 801 S. Financial Pl. just off the lobby of a 450-unit residential high rise, will feature breakfast sandwiches, fancy coffee drinks from a Modbar, modular under-the-counter, espresso machine, a rotating seasonal cold brew menu, draft cocktails, beers on tap, lunch and evening snacks, along with plenty of outdoor seating.
"At Dollop, we bake all our own pastries and have some exciting announcements coming up about our coffee program.  As we scale, our approach is to keep sight of who we are now as a company–relative to who were as a company when we began," adds Weiss. "It feels like people who love Dollop appreciate us for who we were and for who we've become; that makes me proud."
Fans of Dollop's coffee, food, and other locations are sure to rejoice that there will be even more Dollop locations for Chicago to love!