Tribes Beer Company Tinley Park Presents Black Water Nights
October 26, 2017 @ 4:00 pm
Free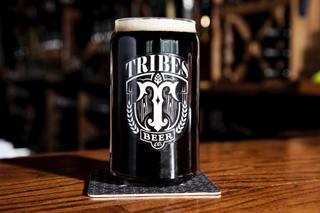 Tribes Beer Company, a premiere brewery and craft beer bar with locations in Tinley Park and Mokena, is excited to host Black Water Nights! Black Water Nights is a two night, two location event, filled with great big, dark brews.
Night two of Tribes Beer Company's Black Water Nights will kick off thursday, October 26, starting at 4 p.m. at Tribe's Alehouse in Tinley Park. A unique selection of deep, dark, delicious brews will be served. The following will be tapped for dark delicious enjoyment: Deschutes Double Black Butte Porter, New Holland Dragon's Milk Imperial Stout, Epic Son of a Baptist Imperial Stout, and Alesmith Thai Speedway Stout.
This will be the second of two nights of luscious, rare, dark brews to ease you into #StoutSeason.
This event has no cover cost and offers food and drinks for purchase.