Tribes Beer Company Presents Black Water Nights
October 25, 2017 @ 4:00 pm
Free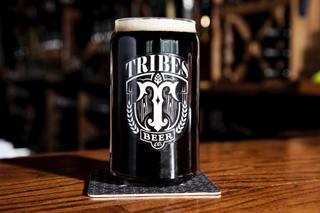 Tribes Beer Company, a premiere brewery and craft beer bar with locations in Tinley Park and Mokena, is excited to host Black Water Nights! Black Water Nights is a two night, two location event, filled with great big, dark brews.
Wednesday, October 25, starting at 4 p.m. at Tribes Beer Company in Mokena, a variety of bold, dark, beautiful brews will be on tap, including: Alesmith's Nibs & Beans Speedway Stout, Alesmith's Thai Speedway Stout, Oddside's Imperial Mayan Mocha Stout, and Goose Island's 2016 Proprietor's Reserve.
This will be the first of two nights of luscious, rare, dark brews to ease you into #StoutSeason.
This event has no cover cost and offers food and drinks for purchase.