Slurping Turtle New Year's Day Brunch
January 1, 2019 @ 11:00 am

-

8:00 pm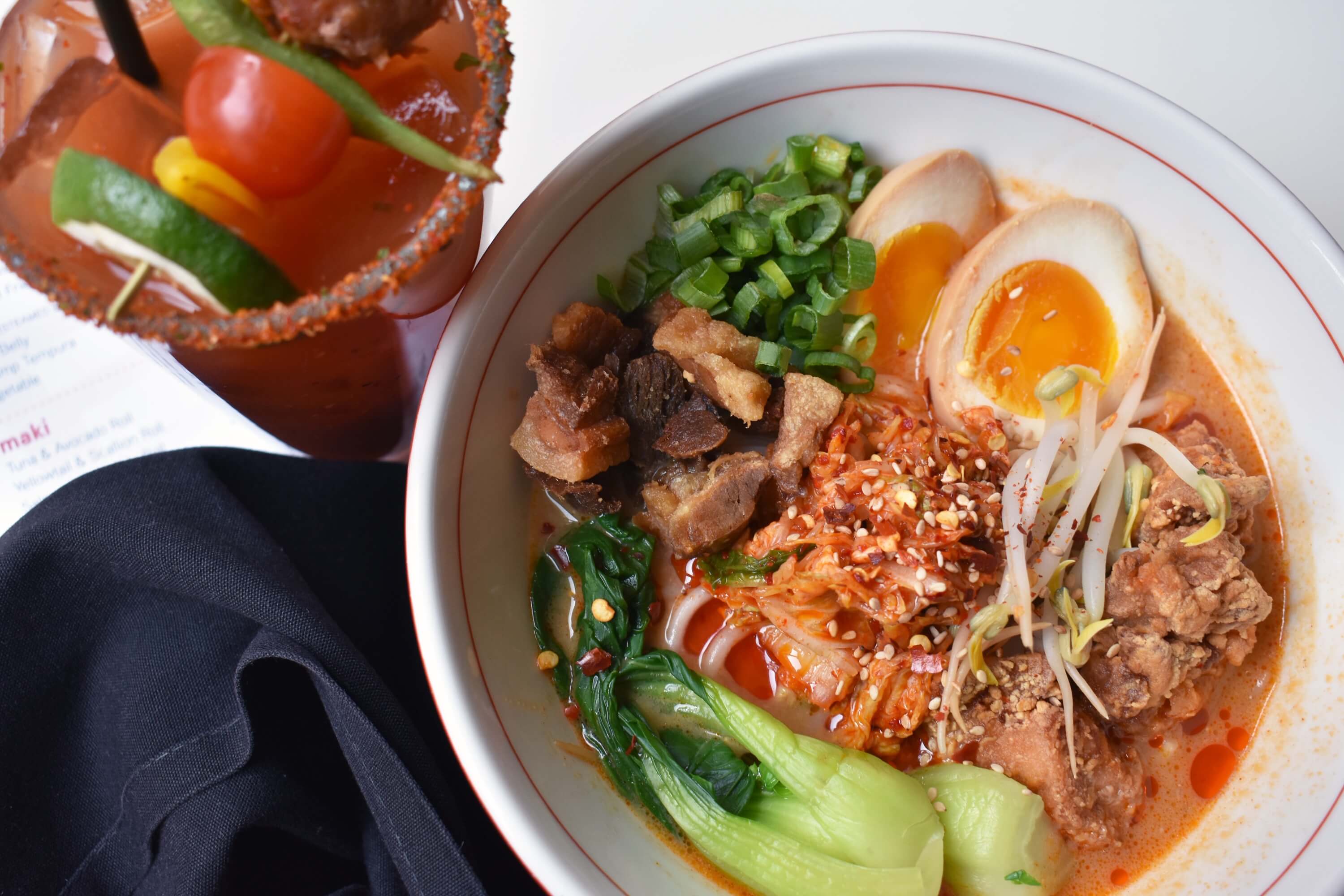 Slurping Turtle, the original River North ramen shop and sushi restaurant, is excited to offer an All-Day Brunch on New Year's Day.
In addition to kicking off the New Year with Hangover Ramen, Duck Fat Fried Chicken, Green Tea Waffles and more… customers who wear their PJs will receive a gift certificate worth 50% of their bill to spend on their next visit to Slurping Turtle!
Chef Tadashi Nagura and Slurping Turtle are proud of the unique brunch offerings which combine traditional ramen and Japanese influences with everyone's favorite weekend meal. Brunch will be served ALL-DAY from 11 a.m. until 8 p.m.
Featured dishes include (full menu can be found here):
Duck Fat Fried Chicken and Waffles: the new green breakfast of champions, it's four pieces of soy-sesame marinated chicken fried in duck fat, matcha waffles with buckwheat honey and whipped butter
Hangover Ramen: a breakfast twist on a favorite slurp, includes tan tan and tonkotsu broth with spicy pork miso paste, molten egg, bok choy, kimchi, bean sprouts, fried pork belly and duck fat friend chicken
Breakfast Bao: a better Benedict, served on a steamed lotus bun with pork belly, sunny side up egg, and hollandaise sauce
Morning After Chahan: Japanese fried rice with egg, vegetable medley, scallions, sesame seeds—stir-fried with spicy pork miso, topped with fried chicken, kimchi, bean sprouts, and bok choy
Featured brunch drinks include ($10 each):
Asian Mary: Slurping Turtle's delicious twist on a Bloody Mary features a togarashi rim, skewer with molten egg, meatball, and edamame
Rosemosa: a trendy update on the classic mimosa, this fizzy delight is made with sparkling rose and orange juice
Walk of Shame: the worst mornings are no match for this sunny lemonade margarita