Cooking Up A Cure Brings Together Chicago Celebrity Chefs For Scleroderma
September 18, 2014 @ 6:30 pm
$125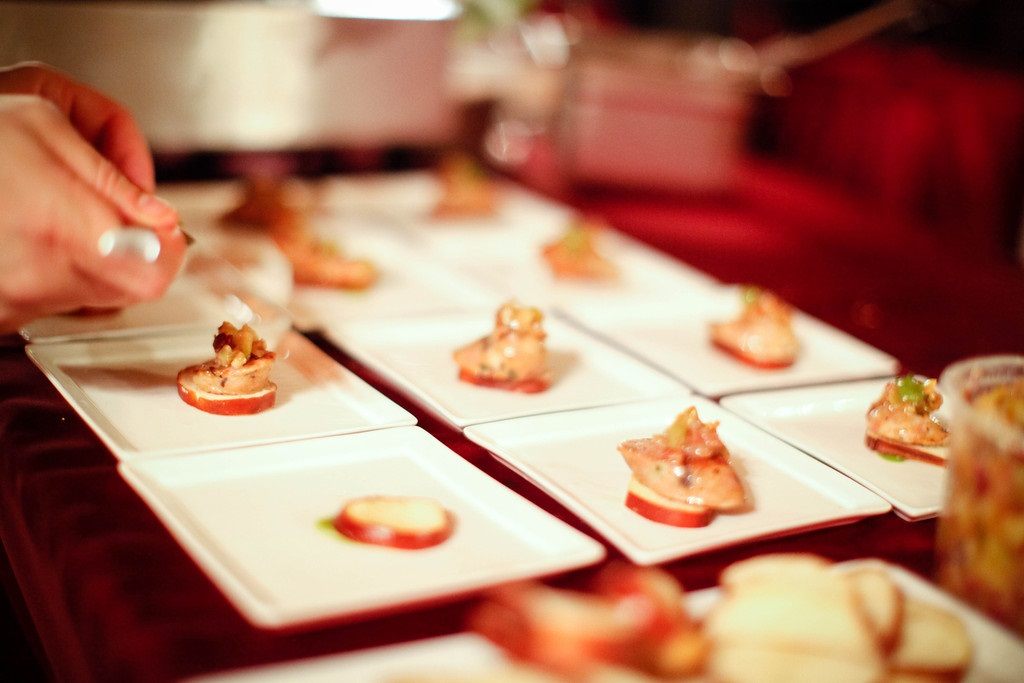 Chicago's top chefs are teaming up for the sixth annual delicious event to support the Greater Chicago Chapter of the Scleroderma Foundation and promote continued research into a cure for the disease. Cooking Up a Cure, a culinary all-star dining event, will be held on Thursday, September 18 with the doors opening at 5:30 p.m. for VIP ticket holders and 6:30 p.m. for general admission. The event will be chaired for the sixth time by Cleetus Friedman, executive chef of Fountainhead, and will be held at Greenhouse Loft, Chicago's most unique sustainable meeting and event space, located at 2545 W. Diversey Ave., Chicago.
The event will feature more than 20 Chicago restaurants and beverage companies including Bittersweet, Carol's Cookies,Das Radler, FIG Catering, Fountainhead,H2Vino, Hopleaf,Heaven on Seven, Jimmy at The James Hotel, Katherine Anne Confections, North Shore Distillery, Old Town Social, Pecking Order,Public House, SmallBar Division,Smoque, Table Fifty-Two, Templeton Rye Distillery, TWO, Two Brothers Brewing Co., Two Brothers Roundhouse and more! The night will consist of a live auction, raffle, music and a generous sampling of food and drinks. All proceeds from the Cooking Up a Cure event will support the Scleroderma Foundation's ongoing mission of providing support, education and research for scleroderma patients and their families.
Ticket Details:
The event provides guests with a great way to sample some of the best food in Chicago and enjoy the beautiful outdoor terrace at Greenhouse Loft, all while supporting a worthwhile cause.
General Admission: $125, includes entry at 6:30 p.m.
VIP Tickets: Includes a special VIP plated 3-course tasting from the chefs at Topolobampo, Trenchermen and Lula Cafe and is available for $185 per ticket, entry at 5:30 p.m.
Purchase a Table: Guests may purchase a table for eight which includes the VIP tasting for $1500, entry at 5:30 p.m.
To purchase tickets please visit: http://www.brownpapertickets.com/event/733145
For more information about this event, please visit: Cooking Up a Cure Chicago
About Scleroderma
Scleroderma is considered an autoimmune disease that varies widely across persons and can be life threatening. This disease causes thickening and tightening of skin, and in severe cases, also hardens internal organs. Scleroderma means "hard skin" in Latin. This disease affects 300,000 people in the U.S. who are predominately women. There is currently no cure for scleroderma.
About The Scleroderma Foundation
The Scleroderma Foundation is a 501(c)3 and is a leading non-profit supporter of scleroderma research in the United States, allotting more than $1 million annually to find the cause of and cure for scleroderma. To promote education of the disease, the foundation facilitates health and professional seminars, produces and distributes literature and conducts publicity campaigns. The Foundation consists of 24 chapters and 173 support networks throughout the U.S. with the goal of supporting scleroderma patients and their families.