Wiener Dog Races
March 7, 2020 @ 7:00 pm
$10 – $20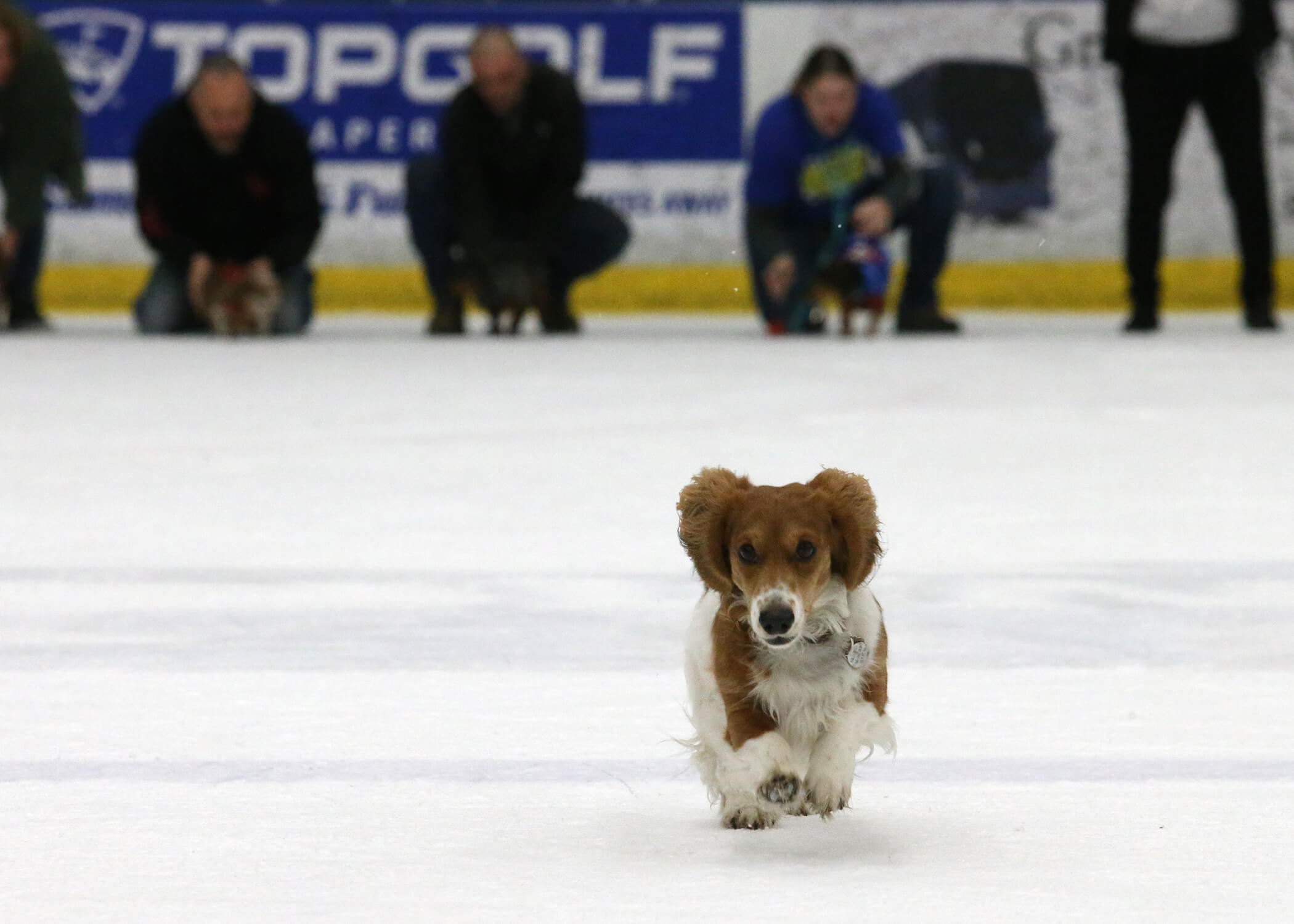 The Chicago Steel Hockey Team, of the United States Hockey League — the premier development league for the next generation of college and NHL stars, is excited to host its Third Annual Wiener Dog Races on Saturday, March 7 to help raise awareness for dog adoptions from a local rescue shelter. Join the Chicago Steel Hockey Team at the Fox Valley Ice Arena in Geneva as dozens of dachshunds race across the rink! Plus, it's Raising Cane's Kids Day as well!
The popular family friendly (and dog friendly) United States Hockey League tradition came to Geneva in 2018 and is back with even more bark! The intermission race will feature the wiener dogs competing for prizes. Fans registering their dogs are asked to make a donation to Rescue Warriors Corp., an Elgin-based nonprofit that saves abandoned animals from being euthanized. The March 7 game also features other fun pup-related promos.
The Steel will take on the Dubuque Fighting Saints and the races will take place during intermission! The puck drops at 7:05 p.m.
Raising Cane's Kids Day:
Kids 12 & under can receive a ticket, Steel drawstring backpack & Raising Cane's free kids combo card for just $10! In order to apply the discount, you must choose seats in the Red Zone. After selecting seats, click confirm order and then select "$10 Red Zone Pricing – Raising Cane's Kids Days" from the dropdown from the Discount/Adjustments Box.
Wiener Dog Registration Information:
If you wish to register your dog for the on-ice races during the Steel game please click HERE and submit the form by Friday, February 21.
All humans must have a ticket to that night's Steel game. Tickets start at just $10 per person. Each dog must have two humans present for the race, one to release and one to catch.
Season ticket plans, group tickets, and birthday parties are on sale now as are specialty seating locations such as the Budweiser Lounge and Steel Suites.