Naperville Ale Fest (Summer Edition) is Back for the 6th Time Combining Craft Beer, Fun and Sun on July 14
July 14, 2018 @ 12:00 pm

-

5:00 pm

$59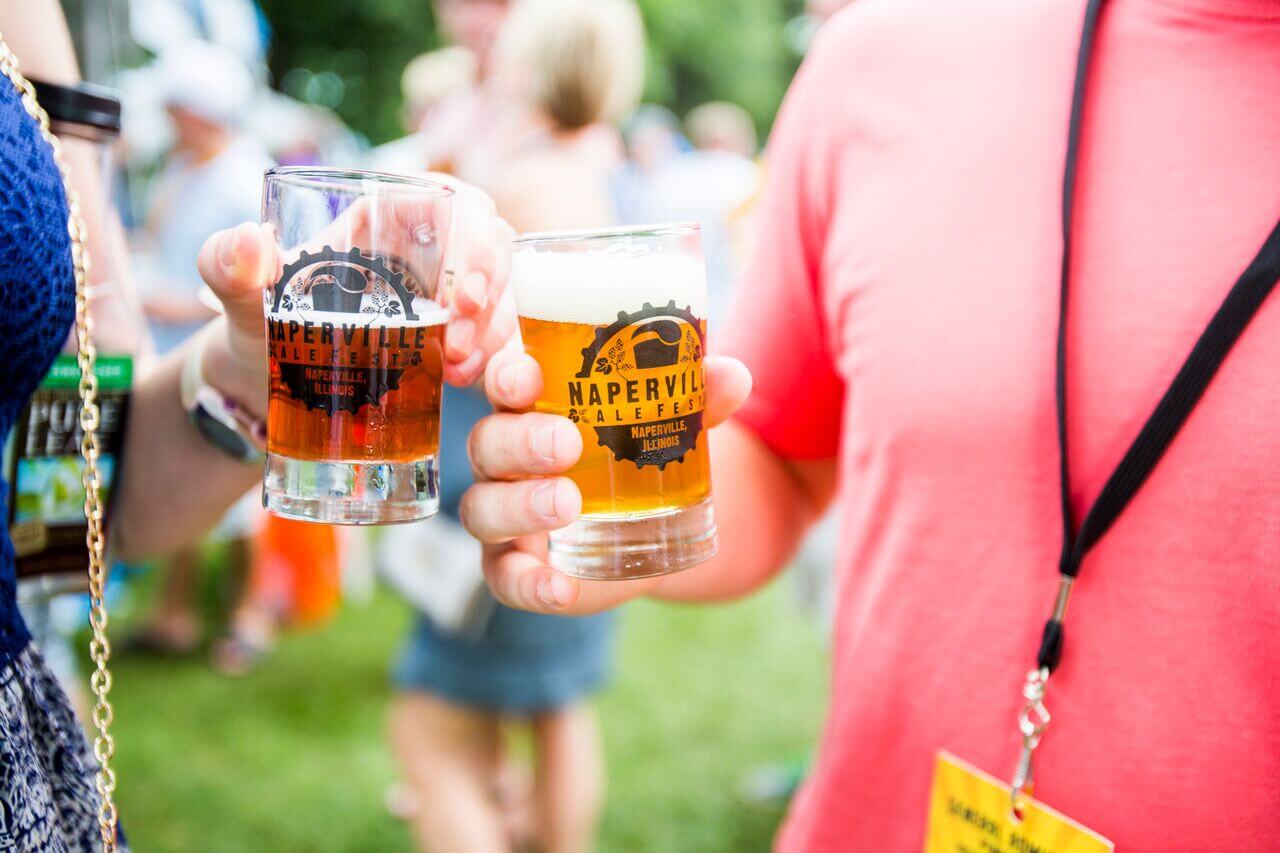 The sixth annual Naperville Ale Fest will take place on Saturday, July 14 at the Naper Settlement, in Downtown Naperville. The fest is one of the largest in the area with more than 200 craft beers, live music and food trucks. In addition to the massive craft beer selection, the festival will feature several specialty experiences, including cider alley, Christmas in July ten, House of Funk, Lager Lane, West vs. East Coast IPAs, and a craft spirits tent with several locally produced punches.
For those looking for a more elevated experience, the VIP hour features early entry, a limited edition bottle of the Naperville Ale Fest x Solemn Oath collaboration, food voucher and access to the VIP lounge with specialty beers only available inside.
For the first time, the fest will feature a pre-event fitness and yoga portion session from 8 – 10 a.m.
Festival Highlights
+ Cider Alley: Featuring craft ciders from Chicago and out of state.
+ Christmas In July: Featuring winter beers that are not available in the summer.
+ House of Funk: Featuring sour, wild aged, and "funky" beers for the more adventurous drinker.
+ Lager Lane: Featuring nothing but light-bodied and refreshing craft lagers.
+ West vs. East Coast IPAs: Featuring a throw-down competition between East and West coast-style IPAs.
+ Food Trucks: Featuring ten of Chicago's best food trucks.
For more information or to purchase tickets visit www.NapervilleAleFest.com
Tickets:
General Admission, $59: includes entrance to the festival, sampling of over 200 American craft beers, commemorative festival sampling glass, access to specialty beer tents, & access to food trucks
VIP, $99: includes everything that a General Admission ticket entails plus early entry to the fest, VIP food voucher, festival t-shirt, limited-edition Solemn Oath/ Naperville Ale Fest Bomber,  and access to VIP lounge
Yoga & Beer, $79: includes all perks of a General Admission ticket plus a yoga class & fitness class (8 a.m. start time)
**Tickets increase $11 when purchased at the door