Free Dance Lessons with Trinity Irish Dancers
March 14, 2020 @ 1:00 pm

-

4:30 pm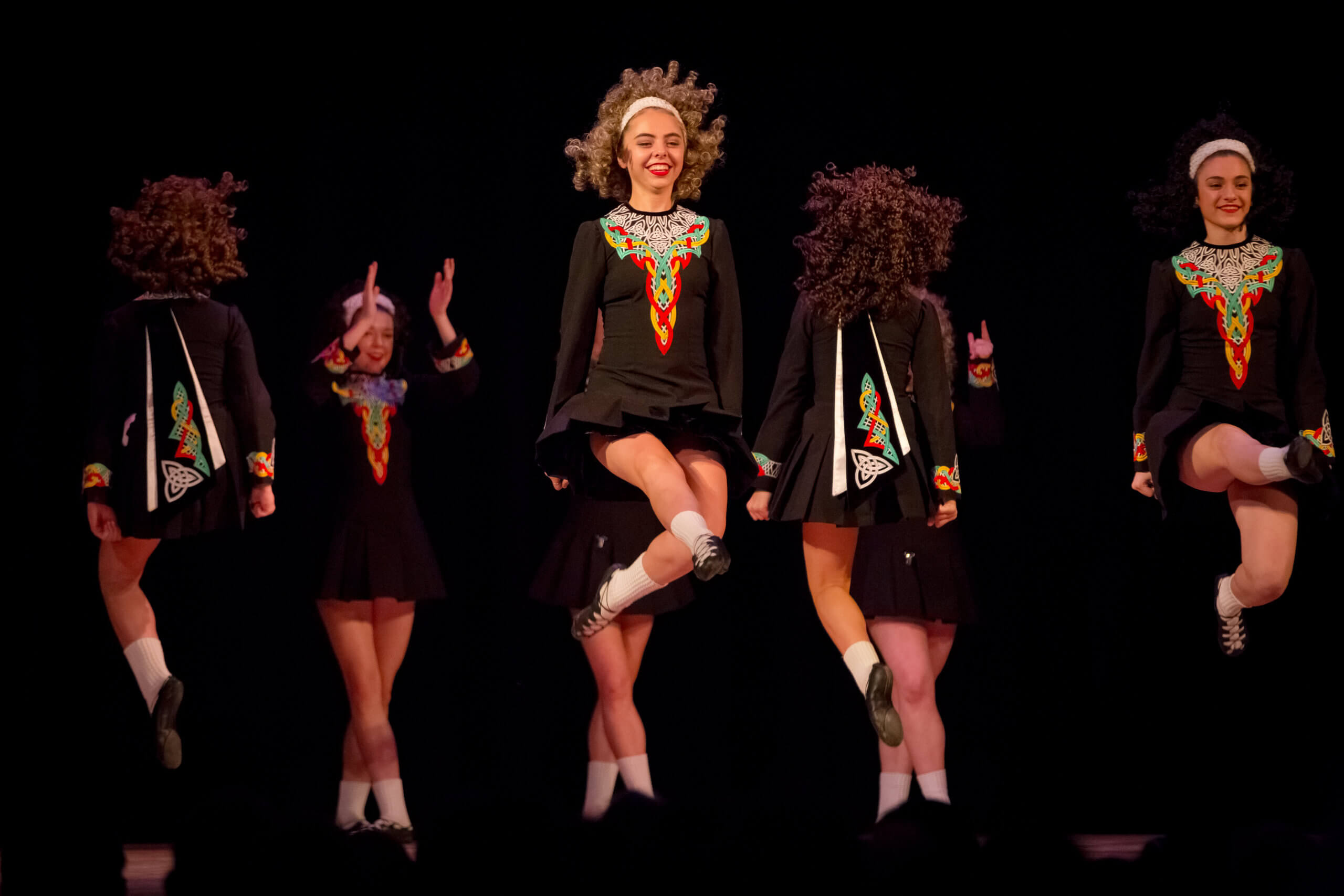 Join Trinity Academy of Irish Dance for FREE dance lessons at the Irish American Heritage Center (IAHC) during its favorite season: St. Patrick's Day. On Saturday, March 14, the community and aspiring dancers aged 18 and under are invited to meet Trinity's exceptional dancers and teachers at this fun, family-friendly event. The dancers will sign autographs, pose for selfies, teach guests Irish dance steps and more!
In addition to these fun free lessons, attendees can stick around and enjoy the IAHC's St. Patrick's Day Festival and see the Trinity Irish Dancers perform at 5:30 p.m.
Schedule of Free Dance Lessons:
Saturday, March 14th
1:00-4:30 p.m.
**Every 30 minutes
**While lessons are FREE, there is a fee to enter the IAHC's St. Patrick's Day Festival
Irish American Heritage Center
Chicago, IL
Join the fun!
In celebration of St. Patrick's Day, Trinity is offering new dancers the first class FREE. Register at www.trinityirishdance.com. Trinity is offering a $75 discount for registrations in the month of MARCH! This offer starts March 1 and ends March 31 offer for new dancers only.
Trinity will offer Intro to Irish Dance classes during their upcoming Spring and Summer camps. These four-day courses will focus on Irish dance basics such as foot placement, balance, leg and foot strength, and posture while learning a traditional Irish dance. Students will gain confidence, muscle memory, and learn to take control of their bodies as we move around the dance floor! Each course will focus on a different dance. No previous dance experience necessary!