Shannan Hofman Bunting
President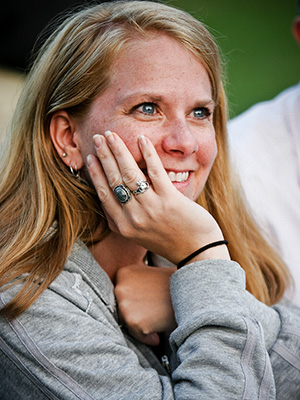 Shannan Hofman Bunting is a professional communicator, project manager and media relations expert with a focus on green practices and businesses. As the founder of Solstice Communications, Shannan is responsible for strategic planning, account supervision, media relations and creative direction for the agency's diverse clients. Her background covers all facets of public relations and communications including feature article/newsletter writing, speech writing, event coordination, product launches, print/online material design/development and more.
Shannan has secured high-profile media coverage in numerous outlets including: The TODAY Show, Ellen, CONAN, USA Today, Associated Press, Reuters, Wall Street Journal, New York Times, Los Angeles Times, Washington Times, Chicago Tribune, Good Housekeeping, Newsweek, Family Circle, InStyle, Redbook, Ladies Home Journal, Parents, Woman's Day and many others.
Shannan lives in Chicago with her husband and two daughters, where she serves in several community leadership positions. Shannan holds a MA in Writing from DePaul University and holds a BA in Public Relations and another in Theatre Arts from Illinois State University.
Media Mentions
« Back to Who We Are
"Thank you for helping make our Farm Dinner Benefit a roaring success this year! We sold out–all to benefit our educational programs for local food systems. Thank you for helping us get the word out!"
Tom Spaulding
Angelic Organics Learning Center